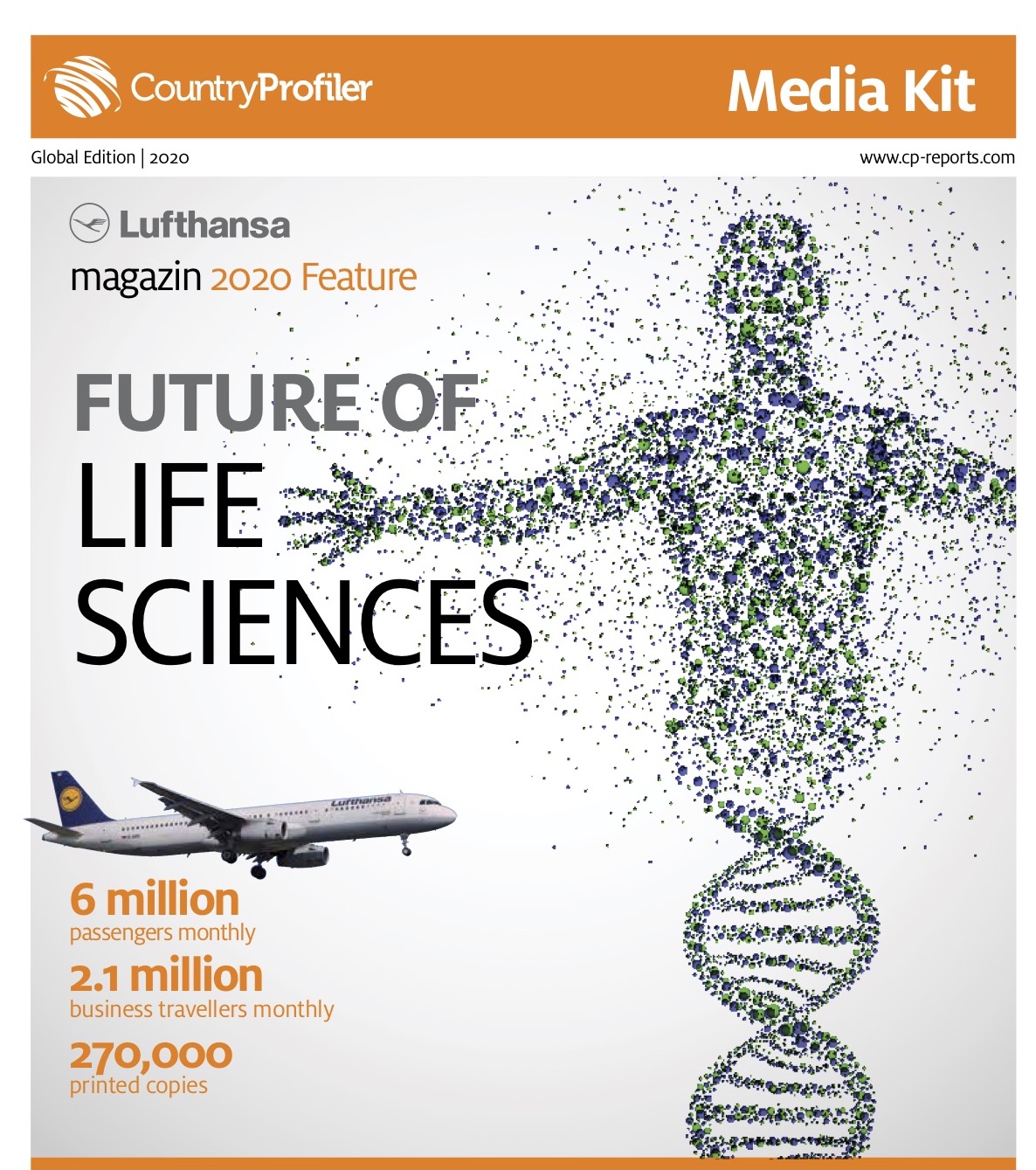 Report: Future of Life Sciences
Media: Lufthansa Inflight Magazine 2020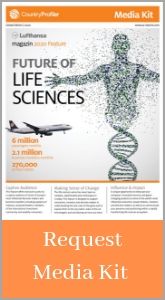 About the feature
The healthcare and life sciences industry are simultaneously experiencing unprecedented change and renewal. As the world enters into a new 'golden era' of advances in medical sciences – with the onset of gene-editing, regenerative therapies, nano-medicine and bionics – the pharmaceutical, medical device and care delivery sectors are being radically disrupted from the outside by digitalization, AI blockchain, 3D bio-printing and much more besides.
This special feature will share examples of brands and companies that are at the very forefront of making this happen – from innovative drug- makers operating at the cutting-edge of medical discovery, to start-ups pioneering digital health or personalised precision medicine approaches, to medtech players seeking to rethink redesign the art of healthcare provision.
It will offer innovators an opportunity to present and showcase their products, projects and applications, while inspiring, engaging and equipping today's business leaders and consumers with the requisite knowledge to properly understand the life science landscape of tomorrow.