Report: Surprisingly Different Panama
Media: Lufthansa Inflight Magazine
Publication Date:  September 2016
Grupo VerdeAzul
Panama's Growth Quotient
Tourism and real estate development are established pillars of Panama's economy, while a growing logistics sector holds the key to the country's future prosperity, explains Alberto Vallarino, President of Grupo VerdeAzul.
Panama's economy has long been the envy of its Latin American neighbours. The country has had the highest average growth rates in the region over the past decade and is expected to maintain that performance. Its GDP is predicted to expand by some 6% in the coming two years. As with many emerging markets, investment companies and diversified groups are behind much of this growth. Grupo VerdeAzul is one such company that has supported Panama's journey towards becoming a major destination for leisure and logistics.
A Leader in Hospitality
VerdeAzul is known primarily as a luxury real estate developer, given the strong association that exists to its flagship project: Buenaventura, an exclusive beach community located on the Pacific coast of Panama. "The success of Buenaventura has helped us develop a brand associated with world-class quality, which we have been able to apply in the hospitality sector with our hotel properties," says VerdeAzul's President Alberto Vallarino, pointing to the country's recent success in attracting tourists. In 2015, 2.55 million visitors came to Panama, an increase of more than 10% when compared to 2014. As one of the booming economies in Latin America, Panama is increasingly attracting tourists seeking five-star treatment. "All our assets are unique," says Vallarino. "The Bristol caters to the most demanding business travellers and the Wyndham Panama at Albrook Mall can host large conferences. The Villa Marina Lodge is located in Playa Venao, which is the most popular surf destination, while the JW Marriott Panama Beach & Golf Resort is a beach hotel located within Buenaventura."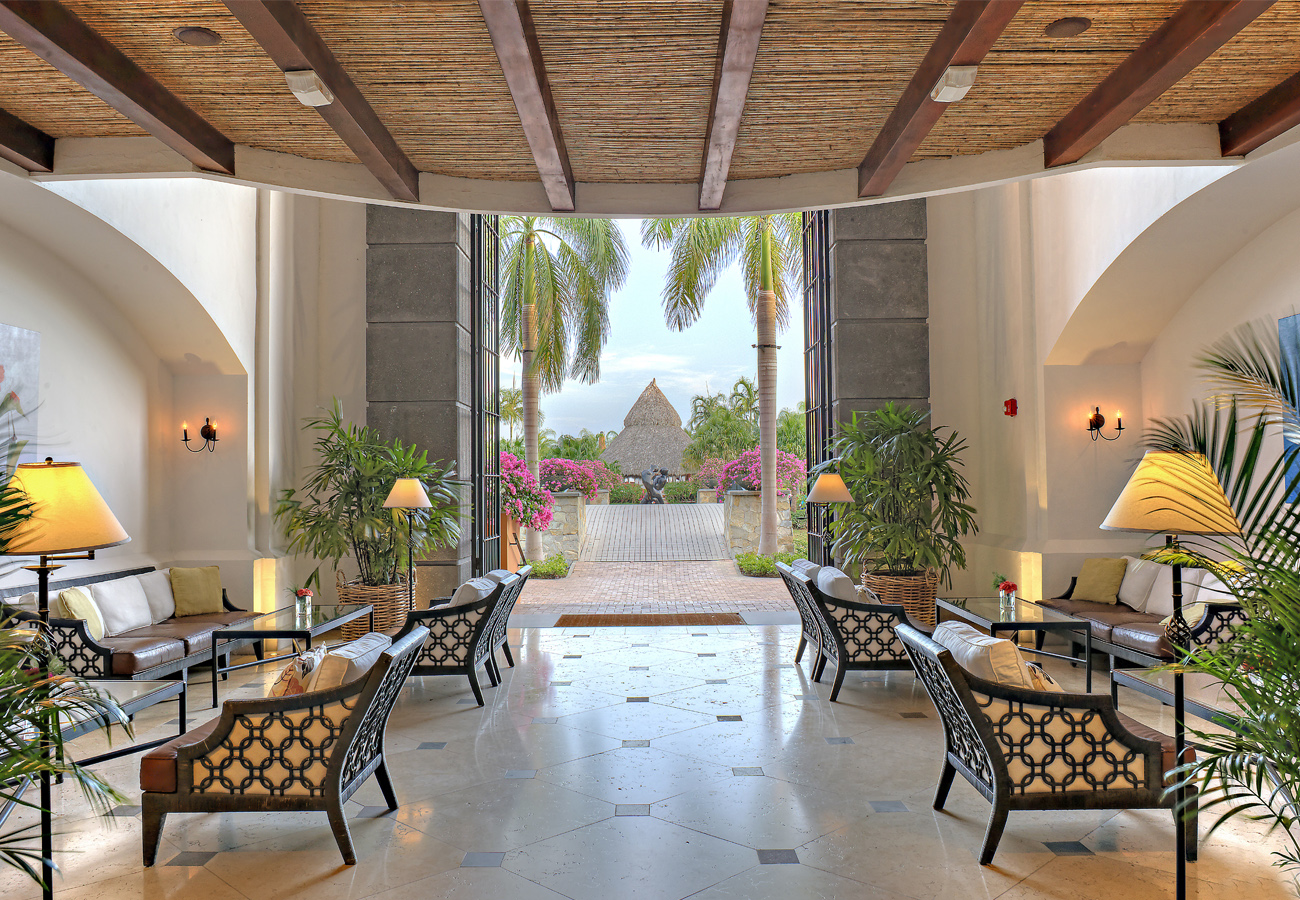 Buenaventura – Transforming Panama
Today, Buenaventura combines the best of all things Panama. Set in a tropical environment with extensive landscaped areas, lakes and lush trees, Buenaventura boasts luxurious beachfront townhouses, lake front villas and condominiums. "Our approach to real estate development is with a long-term frame of mind. In Buenaventura, we decided early on to hire one of the best master plan developers in the world in order to focus on how to preserve and enhance the natural beauty of the site. We established rigorous design parameters to ensure that our vision was attained," explains Vallarino. The large infrastructure investments of recent years by the Panamanian government have equally helped boost the country's appeal to high-end travellers and real estate investors alike. They have transformed Panama from a tropical backwater into one of the fastest-growing economies in the region. "But more than bridges, highways and airports, the positive impact must be measured in the ability to create and maintain a stable, peaceful and dynamic environment in which private sector investment can flourish," says Vallarino.
Casamar & Santa Maria
The country's stable political and economic environment has given VerdeAzul the confidence to invest further and to replicate Buenaventura's success with its other developments: Casamar and Santa Maria. Casamar is a gated residential master-planned community located on the beachfront in San Carlos, a 60 minute drive from Panama City. Casamar is a particularly family-friendly community. "In addition to building a waterpark for children, we are creating the first family-oriented 'pitch & putt' golf course in Panama, a 9-hole par-3 course which will allow parents and children to play together," says Vallarino. More than 100 families have already moved into Casamar. "We can't wait to have our main amenities ready by the end of this year." Grupo VerdeAzul has also been actively involved in the development of Santa Maria, the premier residential real estate development in Panama City, which also includes an 18-hole 'Nicklaus Design' golf course. "It will eventually feature The Santa Maria, a 5-star Starwood Luxury Collection hotel and a country club, which is set to open in 2017."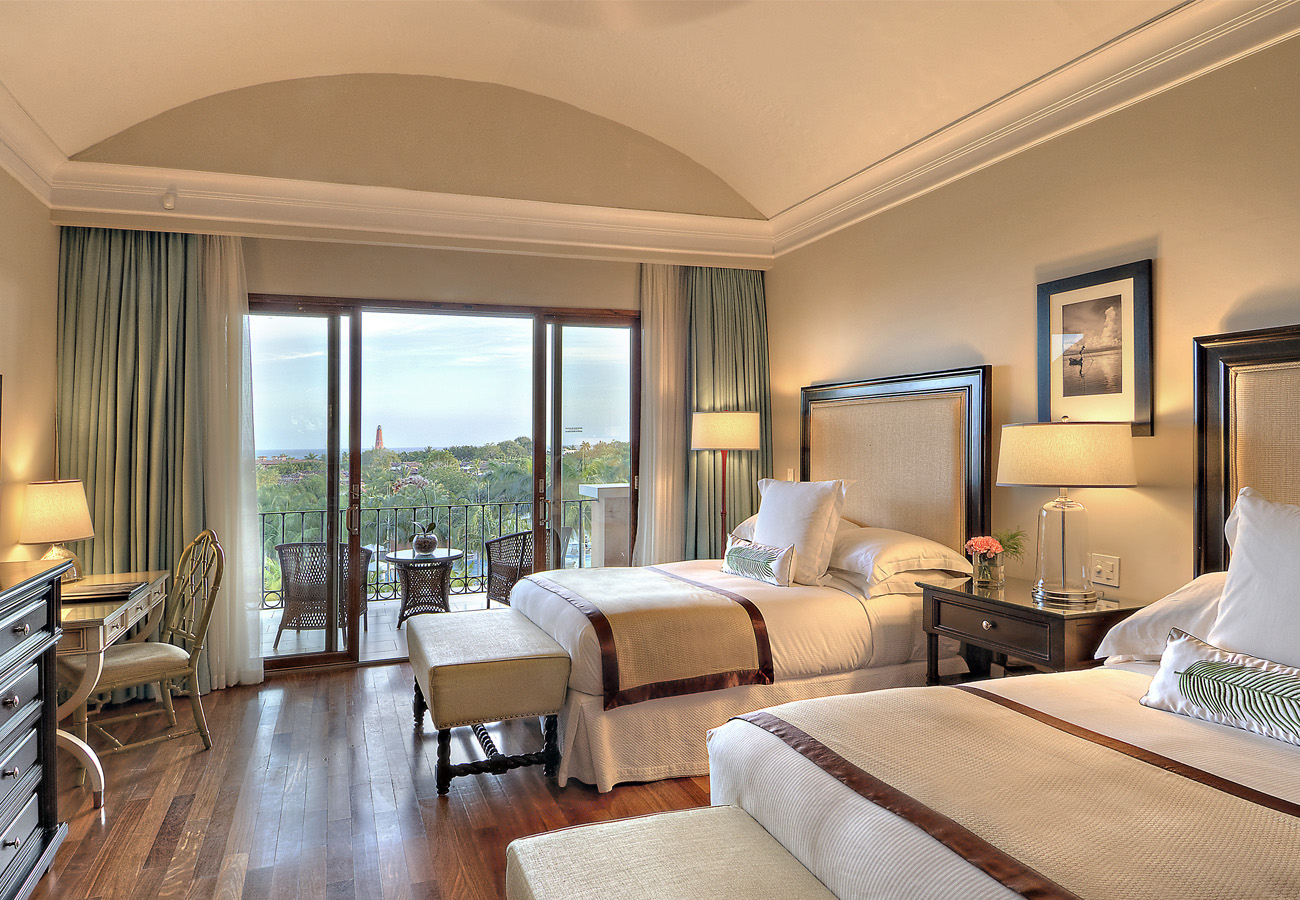 A Future in Logistics
Going forward, VerdeAzul seeks to exploit Panama's growing niche as a shipping and logistics centre. The US$5.25 billion Panama Canal expansion project, which has been opened in June 2016, is predicted to double the amount of traffic passing through this Central American isthmus. "We feel that logistics and agriculture present tremendous growth opportunities for Panama. These business units are still relatively small within the group, but growing quickly." PTL, VerdeAzul's own logistics company, was set up in 2012. The Group currently owns and operates two land transportation companies and has invested in a 65-hectare plot of land located in Panama Canal's West Bank, adjacent to Panama Pacifico, which is said to be the largest mixed-use development in the world. "Due to its privileged location and proximity to major logistics assets, such as the PSA & Balboa Ports and the Howard Airport, we plan on developing the site as a logistic centre."
A Partner for FDI
Foreign Direct Investment (FDI) income in Central America totalled US$11.808 billion last year, a 6% increase compared to 2014. With 43% of the total, Panama was the main recipient in the region. "We believe there will be many more attractive opportunities for foreign investors as our market matures, but these opportunities will require a local partner in order to be identified, structured and executed. Through our 30 years as investors in Panama, and our proven track record, we believe we can be an attractive, long-term partner for foreign investors." The increased presence of European investors has been very important for VerdeAzul, Vallarino emphasises. "We are currently in different stages of joint venture negotiations with European groups in the hospitality, logistics, agriculture and energy sectors. Those are the sectors that underpin Panama's phenomenal growth."
Related Content
alina
Logistics, tourism and real estate are set to drive Panama forward as the country is confident that its best days are yet to come.