Report: Surprisingly Different Panama
Media: Lufthansa Inflight Magazine
Publication Date:  September 2016
Country Overview
The Real Face of Panama
Logistics, tourism and real estate are set to drive Panama forward as the country is confident that its best days are yet to come.
For more than 100 years, Panama has been synonymous with the canal that bears its name. The waterway has helped Panama develop into one of the most prosperous nations in the region, with an economy that has become one of the fastest-growing worldwide. While recently this progress has been overshadowed by the 'Panama Papers' revelations, the country confidently charts its path forward. There is more to Panama than just financial services, and the nation has been busy preparing its economy for the future. The newly expanded Panama Canal is expected to bring substantial revenue in the years ahead, and excitement about emerging opportunities in areas such as logistics and manufacturing can be felt throughout the country. At the same time, sectors such as tourism, agriculture, real estate and construction are regularly competing for investor attention and are growing at a healthy rate. Panama's diversified economy is demonstrating that it is rife with opportunities, and in realising its potential Panama's biggest advantage remains its oldest – location, location, location.
Between Oceans and Continents
Home to just under four million inhabitants, the Republic of Panama is located between Costa Rica and Colombia, forming the narrowest and lowest portion of the Isthmus that links North and South America. The country has a coastline of 788 kilometres on the Atlantic Ocean and 1,400 kilometres on the Pacific Ocean. Panama City is the country's capital and the principal commercial centre. It lies on the Gulf of Panama in the Pacific Ocean.
Colón, the country's second largest city, is located on the Caribbean Coast. While Spanish is the official language of the country, English is widely spoken and is one of the commercial languages. Panama has a warm tropical climate, and seasons are divided into wet and dry. The dry season lasts from mid-December through to the beginning of April with daytime temperatures between 28-32º Celsius. The wet season lasts from mid-April to late December, and temperatures drop a few degrees.
"Panama's success does not depend on irregular flows of money into our financial system. Our success story is based on the hard work of the Panamanian people: a noble people and peace-loving nation, that despite of being a small country in terms of size and population, has found its way to earn an important place within the concert of nations. As a country, we feel that it is our duty to protect Panama's financial centre and logistic platform so that it cannot be used for any illegal activities or purposes that do not represent the common good. Our country's commitment to the financial transparency and security of Panama's entire logistic and service platform becomes stronger every day."

Juan Carlos Varela, President of Panama
From Spanish Colony to Independent Nation
The home of several native American peoples, such as the Guna and Emberá, Panama became the first Spanish colony on the Pacific in 1538. It remained a part of the Spanish empire for nearly 300 years until 1821 when it was absorbed by Colombia. Panama attempted to split from Colombia three times during the 19th century, but it was not successful until a US-backed attempt in 1903. At that time, the United States also secured a sovereign zone in which to build the Panama Canal – which was completed in 1914 and remained under US control until 1999. Today, Panama is governed by President Juan Carlos Varela, who won the last election in 2014. Varela has been President of the Panameñista Party, the third largest party in Panama, since 2006. With over 39% of the votes, he won against the Cambio Democrático Party. His government's strategic plan for 2015-19 outlines public sector investment projects of around US$20 billion. Varela is also keen to improve Panama's perception and enable it to play a greater role in the region. The country already hosted the Summit of Heads of State and Government of the Americas in 2016, an honour that is a reflection of Panama's growing importance as a strategic hub in the Americas.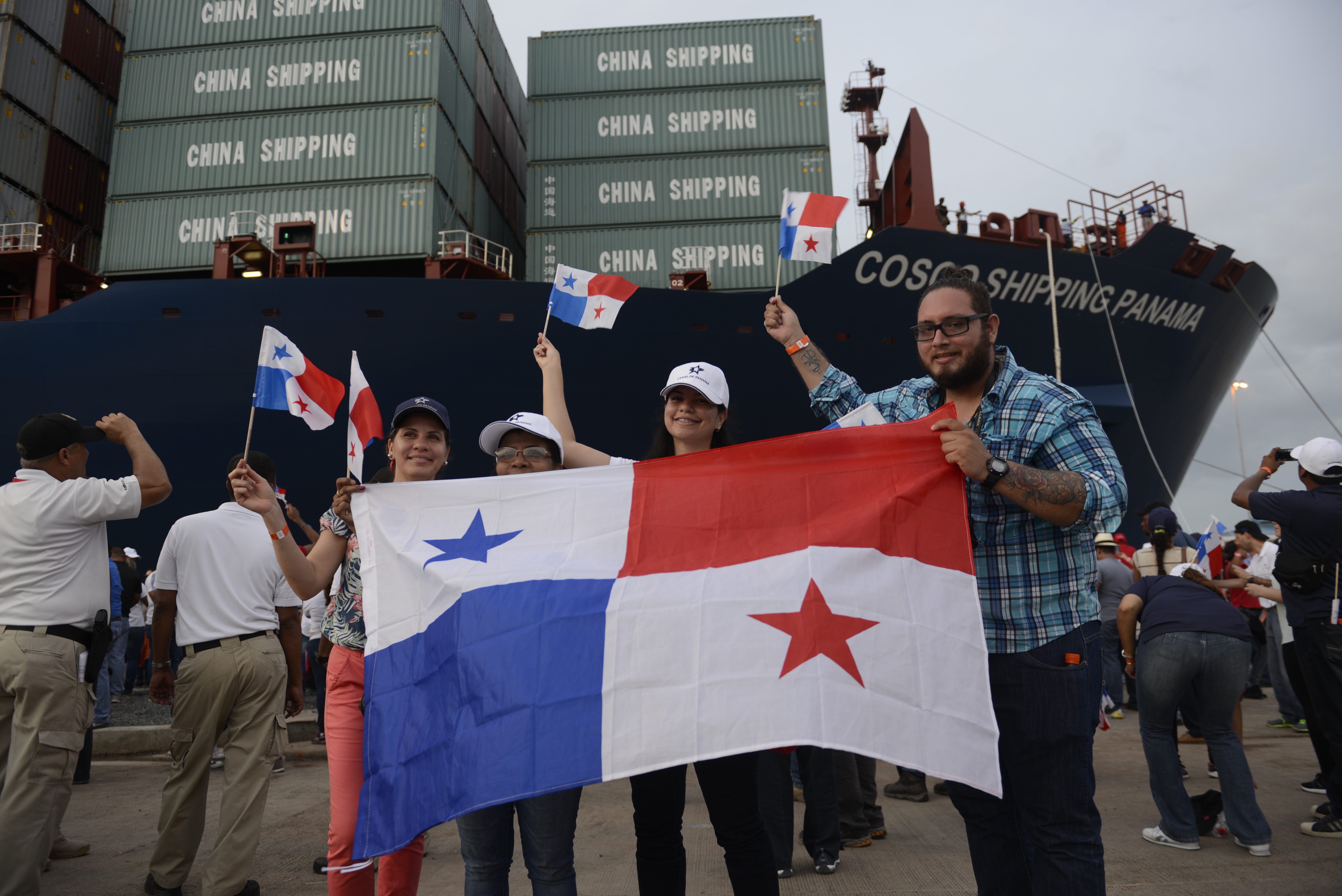 A Strong Economy
Blessed with a unique geographical position, Panama has shown strong economic growth over the last decade. According to the World Bank, between 2001 and 2013, its average annual growth rate was 7.2%, more than double the average in Central and South America. In 2014, growth slowed slightly to 6.2%, while its GDP expanded by 5.8% in 2015. Panama's economy is based primarily on a well-developed services sector in areas such as financial services, transport, shipping, real estate and tourism. However, the country is keen to widen its economic appeal and is on its way of becoming a manufacturing and logistics hub. This year, Panama's government expects growth of 6.2%, a forecast that institutions such as the International Monetary Fund (6.1%) and the World Bank (5.9%) share with only slight deviations. Growth will be mainly driven by large projects such as the construction of an additional metro line in the capital Panama City, investments in the energy and mining sectors, as well as a boom in maritime and logistics business as a result of the expansion of the Panama Canal. Foreign investment is also seen as a key contributor to Panama's future prosperity, and the government is expecting FDI inflows in the region of US$5 billion in the next couple of years.
"Germany has been gaining importance as a trading partner for Panama. In 2015, exports to Germany amounted to US$91.8 million, making Germany Panama's second most important trading partner after the US. There are great opportunities for further cooperation in areas such as logistics, agri-food business and particularly energy. Panama is currently looking at new ways to meet its energy needs, and Germany is a country that has the knowledge and the technology to implement alternatives."

Nestor Gonzalez, Vice Minister of Foreign Trade
The Big Attraction
Panama is one of the best-connected countries in the world, boasting the two leading ports in Latin America on the Pacific and on the Atlantic side, as well as an airport in expansion mode that seeks to establish the country as an important aerial hub. It comes as no surprise that Panama is already the logistics hub of the Americas. The vessels of German container shipping lines such as Hamburg Süd, HapagLloyd and Rickmers regularly pass through the Panama Canal. Expectations are high that the waterway's expansion will bolster its importance as an engine of growth. The US$5.25 billion expansion, which was inaugurated in June 2016, made it fit for the passage of Neopanamax vessels of up to 13,200 TEU. The Panama Canal Authority (ACP) projects a 50% increase in tonnage by 2025, which will directly boost GDP. However, the expansion could have an even larger impact on related logistics, maritime and commerce activities. Major investments in ports and logistics facilities are already under way. Panama also hosts the world's largest international shipping register, with more than 8,000 vessels – 18% of the world's total merchant fleet – flying the Panamanian flag.
A Country Full of Opportunities
Tourism is another sector growing at a rapid rate. In 2015, the number of foreigners who visited Panama grew by more than 10%, reaching 2.5 million. Real estate and construction are also thriving, and Panama is home to some of the most stunning developments in Latin America. Due to its strategic location and incentives, the country has also succeeded in attracting the regional headquarters of multinational firms, with some 125 headquarters being based in the country. This has spurred demand for both offices and housing. Today, around 50% of FDI in Panama is reinvestment, which serves as a testament to the country's business-friendly environment. Keen to capitalise further on its geographic position and skilled workforce, Panama pitches itself as a first-class base for advanced manufacturing and a top-notch distribution platform. Mining is another area that is set for growth, with the construction of a new US$5.48 billion copper mine. While Panama has long been successful in exporting services, investment such as this will see the country grow in the area of materials and goods. There are also interesting opportunities in the energy sector as Panama has just approved its national energy plan, which places a strong emphasis on renewables, an area in which Panama lacks behind.
"Panama has made much progress in the field of financial transparency, and our banking centre has grown year after year in tandem with measures and efforts to combat money laundering and other illicit activities. Our financial sector is healthy and robust, obviously, there is always room for improvement. We are convinced that a more transparent Panama will bring increased benefits to the national economy in the long term."

Dulcidio de la Guardia, Minister of Economy and Finance
Improving Perceptions
On the back of its dollarised economy – the US dollar is legal tender in Panama since 1904, although there is a national currency, the balboa – and an investment-grade credit rating, Panama has emerged as an international financial centre and Latin America's banking hub. Today, some 90 banks have established operations in Panama, and the World Economic Forum ranks the sector as the 11th soundest in the world. Panama is also home to an asset management industry, while services such as insurance and reinsurance are growing. Panama's capital markets are highly internationalised, both in terms of capital flows and the organisations involved. Additionally, the country is hosting Latin America's first diamond exchange. However, and despite of its high level of service sophistication, events such as the 'Panama Papers' revelations show that more needs to be done to future-proof Panama's finance centre, although the country has already made some notable progress. In February 2016, the Financial Action Task Force (FATF) removed Panama from its grey list of countries with strategic deficiencies in the area of Anti-Money Laundering and Combating the Financing of Terrorism. While many in Panama feel the country has been unfairly labelled as a tax haven as a result of the leaked documents relating to offshore corporations, and point to the global dimension of tax evasion and financial crime, greater transparency and accountability are key themes going forward.
"Panama is a relatively small country, but investors need to look at Panama as the entry point to a market of 300 million middle class consumers in Latin America, as well as an access point to many other markets in the world. This is also one of the reasons why Panama is so attractive for multinationals to set up regional headquarters."

Alberto A. Alemán, Director, PROINVEX Panama
A Formula for the Future
The prospects are good that Panama's economic boom will continue and even accelerate in the years ahead. While critics say Panama has prioritised infrastructural improvements over social and institutional development, Panama's leaders are convinced that public spending provides the right platform for private investment and sustainable growth.
Related Content
alina
Logistics, tourism and real estate are set to drive Panama forward as the country is confident that its best days are yet to come.