Report: Marvellous Mauritius
Media: Lufthansa Inflight Magazine
Publication Date: January 2016
Sun Resort: 
Creating Timeless Memories
Having shaken up its image with a rebranding campaign, Sun Resorts has maintained its place as one of the top names in Mauritius' tourism industry. Patrick Lan, Group Director of Sales & Marketing, explains why Sun Resorts is a popular choice with German tourists.
Owning and managing four hotels, as well as the iconic Ile aux Cerfs Golf Club, and a luxury resort in the Maldives, could you give us an overview of your hotels and resorts in Mauritius?
We have over 35 years' experience in the hotel industry and currently stand as one of the major Mauritian hotel groups. We have just recently completed our rebranding with a strong promise that at Sun Resorts, we are about creating timeless memories. For us, every person is unique, every story is distinct. Our resorts offer our guests a wealth of possibilities to fulfil precious moments and the opportunity to reconnect with family and friends.
We have two on the East coast. All are set on outstanding beach locations, within luxuriant gardens facing spectacular lagoons. These four resorts include: Long Beach Golf & Spa Resort, La Pirogue Resort & Spa, Sugar Beach Resort & Spa, Ambre Resort & Spa as well as Ile aux Cerfs Golf Club and leisure island. We also own and operate Kanuhura Resort & Spa nestled on one of the most beautiful islands of the Maldives. It is one of the leading hotels in the world, which is currently undergoing a complete refurbishment and set to reopen end of 2016. The iconic La Pirogue Resort & Spa is also being revamped to further carry the genuine and authentic spirit of Mauritius. Its sister resort Sugar Beach Resort & Spa, a plantation style hotel, is an excellent choice for unforgettable family and couple get-aways. Long Beach Golf & Spa Resort provides exciting possibilities to unwind and re-energise for high-spirited families and couples. Amber Resort & Spa is the perfect place to refresh, mix and mingle. Our very special and unique Ile aux Cerfs is a complete leisure, pleasure and golf destination. The golf course designed by Bernhard Langer unfolds its world famous 18 holes par-72 championship greens.
La Pirogue, your flagship hotel, has won the 'TUI Holly Award' multiple times, which means that many German travellers qualify La Pirogue Resort & Spa as one of the Top 100 best hotels in the world. How do you tailor your hotel's and resort's proposition to this market?
Sun Resorts have long been a popular choice for European holiday-makers, and a favourite of German travellers. La Pirogue Resort & Spa won the TUI Holly for the first time in 2007 and then in the following years until 2014 and now in 2016. This prize recognised La Pirogue Resort & Spa as one of the most popular hotels worldwide. Every year more than half a million German travellers select the best 100 hotels in the world from over 15,000 establishments. This award reflects an exceptionally high level of appreciation and offers customers and travel agencies orientation in choosing the best hotels. The TUI Holly has been awarded for more than 20 years now as a token of extraordinary customer satisfaction.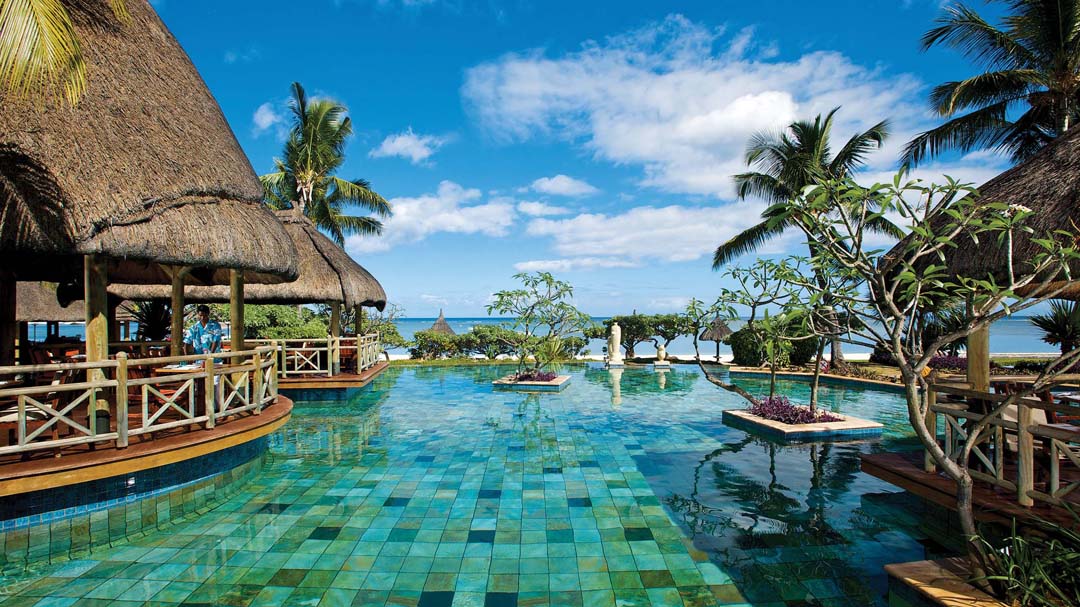 What are your unique selling points when it comes to Meetings, Incentives, Conference and Events (MICE) tourism?
The MICE sector is growing in Mauritius and is very important to Sun Resorts. Special facilities have been implemented within our resorts to cater for this segment including a unique 'Ocean Green' venue at Long Beach Golf & Spa Resort, a green lawn facing the lagoon that can be covered with a marquee for a capacity of up to 1,500 guests for exceptional events. At Sugar Beach Resort & Spa, a bright new conference room was recently fully renovated with state-of-the-art equipment to welcome international events and conferences. At Ambre Resort & Spa, a fully equipped conference room is the ideal venue for corporate and private events. Moreover, our fabulous resorts also offer a wide range of romantic venues to host sensational weddings and renewal of vows. Our professional teams hosted more than 750 weddings last year alone. Sun Resorts work tirelessly towards meeting and exceeding the clients' expectations and wishes.
Why do you think Mauritius is such a popular destination and what are the key attractions for tourists visiting the island?
Once mainly known as a popular honeymoon destination and luxury spot for celebrities, the destination's positioning has evolved in recent years. A melting pot of cultures, delicious cuisine and lush landscapes, there is so much to experience and discover here. Mauritius' tourism product has developed positively while safeguarding its key asset: the legendary Mauritian kindness and world-class service. The island is no longer only a beach destination; it is a place which unveils new experiences, including nature trails and multiple land- and water-sports for the more active. For those seeking relaxation and spiritual enrichment, Mauritius also offers amazing wellness retreats and cultural discoveries. The Mauritian tourism industry is currently riding one of its biggest up-cycles in history. Sun Resorts realised early that catering to different market segments is the key to success. While all our hotels provide the same high level of quality, each hotel is very different and has been thoughtfully created and crafted to complement the different aspirations of today's travellers. Their locations lend themselves to fun filled stays with a large variety of activities – whether you want to relax on the beach, discover un-spoilt underwater treasures, enjoy soothing spa treatments or explore the island's unique attractions.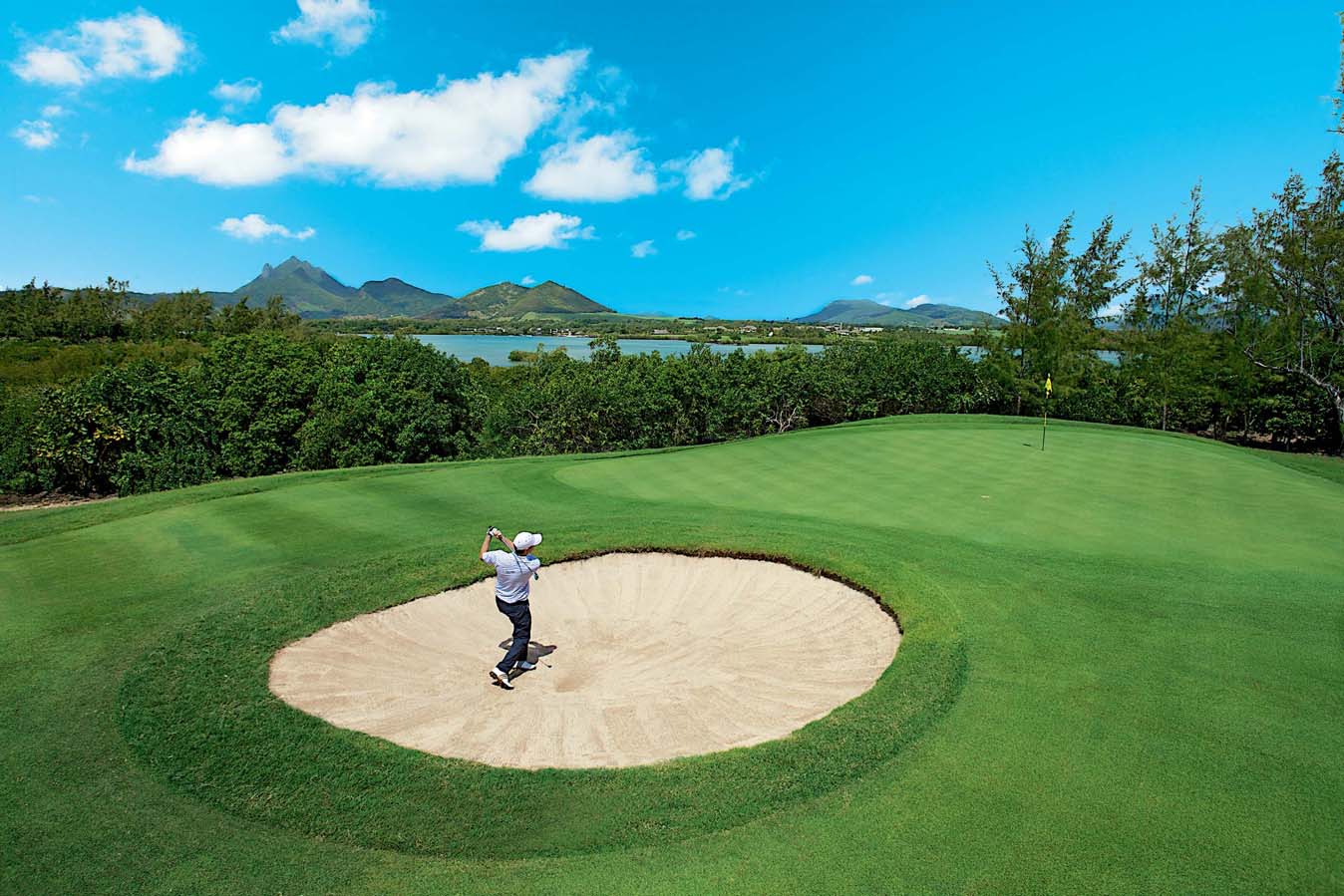 Related Content
alina
Mauritius has constantly been reinventing itself. By leveraging its strategic position at the crossroads of Africa, Asia and Australia, the Indian Ocean island is gradually transforming itself into a business hub and an international jurisdiction for investors in search of security and transparent regulation.