Media: Lufthansa Inflight Magazine 2018
Publication Date: November, 2018
Destination Blockchain Island
With its move to regulate Distributed Ledger Technologies, Malta is pitching its tent as the global home of blockchain companies and cryptocurrency entrepreneurs.
Malta is making headlines in the cryptocurrency and blockchain sphere with the introduction of the world's first holistic regulatory framework for Distributed Ledger Technologies (DLTs). Calling itself the 'Blockchain Island', the country's vision is to create a thriving blockchain economy by providing a high level of regulatory certainty to a space that thus far is mostly unregulated. The ambition is that the sector will account for 10% of GDP by 2027. Activity around blockchain technology is already ramping up significantly. Blockchain-powered businesses and crypto exchanges, including global heavyweights Binance, OKEx, DQR, Bittrex, Neufund and Chilliz, are moving operations to the island, intent on using Malta as their springboard to the world.
The Rise of DLT
During the past two years, blockchain technology has rapidly gained popularity with businesses, both big and small, and primarily in industries concerned with cybersecurity and payments. Two of Malta's main industries are financial services and gaming, and hence, blockchain moved early to the top of Malta's growth agenda. While initially there were concerns regarding the anonymity and stability of the systems, there was the belief that DLT could be Malta's golden opportunity. No other country had provided the industry with a safe operating environment, and Malta felt that it could become a world leader if it was to do exactly that. The country's Prime Minister, Joseph Muscat, gave the technology his full backing. Malta then started to work with some of the best minds in the industry to create a regulatory framework that protects investors yet gives operators the flexibility to grow and develop.
"We are convinced that Malta will be the next hotbed for innovative blockchain companies, and a centre of the blockchain ecosystem in Europe."

Changpeng Zhao, CEO of Binance
Regulatory Certainty
Malta believes that regulation will move blockchain applications out of the labs and into the mainstream; regulation will increase confidence in the market and help safeguard users from illegitimate products. The island has established a new regulatory authority –  the Malta Digital Innovation Authority (MDIA). The MDIA, the first regulator of its kind in the world, will certify DLT platforms and smart contracts, while handling the voluntary registration of technology service providers. The Malta Financial Services Authority (MFSA) has been tasked with the approval and supervision of Initial Coin Offerings (ICOs), as well virtual financial assets and crypto currency exchanges.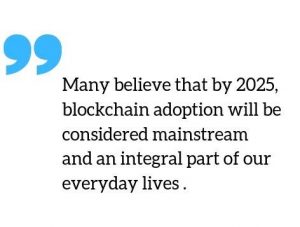 Room for Innovation 
Malta made the conscious decision that certification with the MDIA is voluntary and not mandatory in order to ensure that innovation will not be stifled. However, Malta expects companies to queue up for a licence on the grounds that regulation by an EU member state will ease international scepticism about their operations. Malta's framework initially captures DLT platforms and smart contracts only,  but could be extended to include other platforms and technologies, such as Artificial Intelligence and Internet of Things technologies, at a later stage. When it comes to virtual currencies and ICOs, Malta introduced a financial instruments test, which enables entities to  determine whether their virtual currency, token or activity falls  within the scope of the new law or whether it should be regulated by  another piece of financial regulation.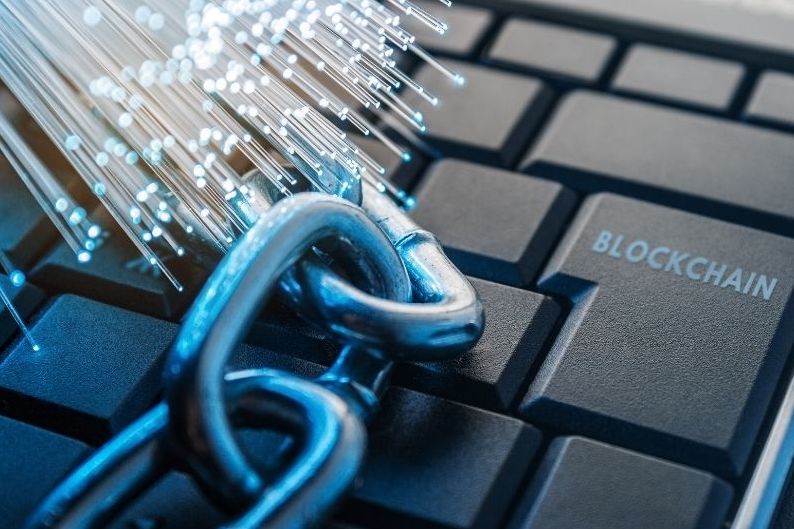 Putting Malta on the Map
This innovative drive has made the island appealing for DLT innovators, and despite its minuscule size, Malta has attracted some of the biggest names in the blockchain and cryptocurrency industry, which have either relocated or opened new offices on the island. Binance from Japan and OKEx, originally from China, were among the first crypto exchanges to move into Malta. They were followed by Bittrex from the US, while, more recently, well-known  investor and Australian business man Rick Klink, the founder of Australia's largest independent trading platform by trading volume, launched an exchange in Malta. Other crypto companies and blockchain solutions providers that already set up on the island, or are in the process of doing so, are DRQ, Neufund, Tron, Monaco, BigONE, ANX International, Yovo, and many more.
"Malta's sound risk-based approach will help cultivate a responsible, compliant and healthy blockchain ecosystem".

Tim Byun, Chief Risk Officer of OKEx
Blockchain Revolution
Many believe blockchain has potential in almost any context where information needs to be agreed and shared. Indeed, every process that requires record-keeping and involves multiple parties could potentially benefit from blockchain technology. Proof of blockchain's popularity is evident: in the US, total venture capital raised by blockchain and cryptocurrency start-ups has reached $3.8 billion in 2018, a three-fold increase over last year's total. Many believe that by 2025, blockchain adoption will be considered mainstream and an integral part of our everyday lives. Proponents of the technology argue that if properly implemented, distributed ledgers can bring improvements in transparency, efficiency and trust due to the centralised nature of the database and the fact that all changes are encrypted in  such a way that they cannot be altered or deleted without leaving a record of  the data's earlier state. Prime Minister Joseph Muscat sees many uses for the technology – both in the public and the private sector, and believes that blockchain is part of a solution when it comes to due diligence and anti-money laundering procedures.
Malta's Government also wants to undertake selected projects itself. This will ensure a flow of projects to attract overseas players to Malta, stimulate the local blockchain industry and encourage start-ups.
Where the Blockchain World Meets  
While major countries such as the US, China and the UK have been reluctant in regulating blockchain and cryptocurrencies, tiny Malta has been moving quickly to establish itself as international blockchain hub by introducing legislation to bring virtual assets and DLTs into the regulatory fold. But Malta has done more than that: it has provided a base for a transient industry that has been operating in legal limbo all across the world. What London is for the global finance industry, Malta can be to the fast-growing DLT community: a place they call home.
Related Content
giulia
Malta may be tiny but it is not afraid of thinking big. Innovative pro-business and liberal social policies have positioned Malta as one of the world's most forward-looking nations that is expected to become Europe's fastest growing economy in 2019.