Report: Revolutionising Payments
Media: Lufthansa Inflight Magazine 2015
Sector: Financial Services
Publication Date: December, 2015
The global payments industry is developing at a rapid pace. Fuelled by a fast growing e-commerce sector, digital technology has already changed the way people pay, merchants sell and how both interact with financial institutions. The future of payments is mobile. While in-store payments on smartphones are expected to gain traction in the coming years, the industry believes this is just the start of a revolutionary journey.
Payment companies see a future that promises to transform how we move money like never before. From Bluetooth wearable devices and connected gadgets, to syringe-injectable microchip implants and embedded chips, payment technologies are changing in ways that were once unimaginable. Biometrics could be the next step in this evolution, with facial features authenticating payments. While this vision is not yet reality; cash and plastic are fading fast in terms of popularity, and wallets might soon become museum pieces. Next year is shaping up to be a defining one for the payments industry, as mobile payments are set to rise to the fore. It is estimated that mobile payments will account for more than US$1.3 trillion annually by 2017, with in-store mobile payments increasing significantly.
The Evolution of an Industry
The payment industry is no stranger to change and has long been a fertile ground for innovation. Up until the 1960s cash and cheques were the main payment options, but then credit and debit cards, electronic payments, and online banking were thrown into the mix. More recently, the rapid rise of e-commerce has fuelled the development of new payment channels, including e-wallets, mobile payments, e-invoices and transfers, as well as digital currencies. While industry experts believe that e-commerce will continue on its path of growth; contactless payments are slowly but surely finding their way into physical stores. Deloitte predicts that by end of 2015, 5% of near-field communication (NFC) equipped phones will be used at least once a month to make contactless in-store payments at retail outlets, with the consumer just holding a smartphone to a payment terminal. "Today's payment solutions have to cover multiple environments," says Marcus W. Mosen, CEO of ConCardis GmbH, highlighting that merchants and service providers need to cater for both offline and online purchases.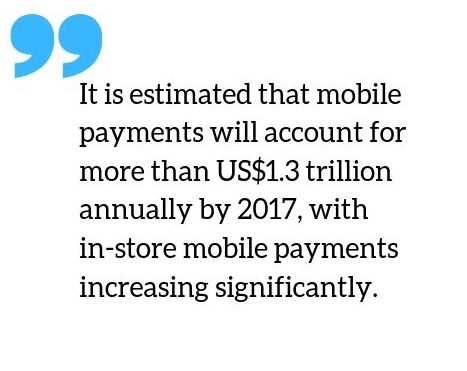 Commoditization and Competition
Consumers are spoilt for choice when it comes to payment options. An industry traditionally served by banks has recently seen new financial institutions, mobile operators, e-commerce players and retailers entering the market. Notable examples include Apple, Samsung and Google, while retailers such as Walmart, Target and CVS, have also rolled out their own solutions. For payment providers this does not come without its challenges. "Competition in the industry will become increasingly fierce in the coming years," says Jens Bader, Chief Commercial Officer of Secure Trading. Payment processing, he says, is well on its way to becoming a commodity. "This means payment companies need to delve deeper into the value chain." Big data is one of the hottest topics in the industry these days as analysing transaction information allows payment companies to offer merchants and consumer value added services. "It could pave the way for new marketing incentives," says Dominic Melo, Director of Hello Payment. The integration with loyalty schemes will also play a role in increasing the penetration and adoption of new technologies.
Consumer Uptake
While mobile payments have not yet taken the consumer by storm, the industry is convinced that it is merely a matter of time. Retailers are wise to watch this space closely and to build up the corresponding infrastructure to enable contactless payments. Meanwhile,  payments companies have set their sights on making the payment process as easy as possible. No matter what channel, payment solutions "have to be smart, safe and fast," says Dr Gerrit Seidel, CEO of SOFORT GmbH, otherwise consumers will shy away and not change their behaviour. Convenience and speed are the ultimate goals, Johan Nord, Chief Commercial Officer of Trustly Group AB, which enables consumers to pay for online and mobile purchases directly from their bank accounts, agrees. When money is sent between banks through traditional channels, the transaction can usually take up to three working days to process. "This is awkward in an age where instant gratification is the cornerstone of online life and consumer satisfaction."
Contactless Technology
Technology is, of course, essential for the success of contactless payments. Near-field communication technology is not new, but only recently commercial solutions have been rolled out. Experts believe that NFC will become more widespread very soon. While the magnetic stripe revolutionised payment by plastic credit card, NFC and other fast-evolving technologies will facilitate the move to payment using mobile technologies. NFC technology allows a person to pay by swiping their phone over an NFC reader, while it allows merchants to recognise who is in their store. Customers do not only benefit from the convenience of not having to carry cash or plastic, they also get through checkout lines 20-40% faster. But not everyone shares the vision of NFC becoming the gold standard in payments as using NFC involves having customers 'tap and pay' for their purchases, meaning close proximity to a terminal is required. This is where Bluetooth Low Energy (BLE) technology can become a game changer. BLE allows customers to pay directly with any employee in a shop.
New Security Tools
Unfortunately, innovation in payments is not limited to new technologies and new products – it also brings about new forms of fraud. "With the rise of so-called omni-channel commerce comes what could be called omni-channel fraud, which throws up a range of new challenges and opportunities for the innovators in this sector," says Michael Franz, Chairman of PayMix. Professional risk management already "involves comprehensive consideration of a merchant's specific business model in order to effectively protect against payment defaults and fraud. Understanding the specifics of the merchant's business and the consumers helps to implement effective and accurate risk management and fraud prevention systems," explains Carlos Häuser, Executive Vice President Payment & Risk of Wirecard AG.
Security has long been one of the top issues associated with mobile payments, and security concerns remain the number one barrier to mobile payment adoption by consumers and merchants alike. However, technologies such as encryption, tokenisation and biometrics
Security concerns remain the number one barrier to mobile payment adoption by consumers and merchants alike. However, technologies such as encryption, tokenisation and biometrics promise to contribute to safer transactions.
promise to contribute to safer transactions. Tokenisation enhances the security of online and mobile transactions by replacing the traditional payment card account number with a unique string of digital numbers, so that sensitive account information is never shared. Tokenisation also ensures that customers do not need to key in payment card details every time they make a purchase, while biometrics might soon eliminate the need for consumers to enter any kind of password by using a fingerprint or an eye scan.
Wearable Future
While mobile payment providers attempt to simplify and hasten the payment process by taking physical plastic cards out of the mix, others are looking even further afield. Contactless payment technology is set to become a standard feature on many wearable devices. Companies such as VISA say that there is no reason why the payment function on a wearable device would not become as ubiquitous as the alarm function on a digital watch, and MasterCard has already partnered with a variety of hardware makers to transform everyday objects – from car keys to jewellery – into Internet-connected payment devices.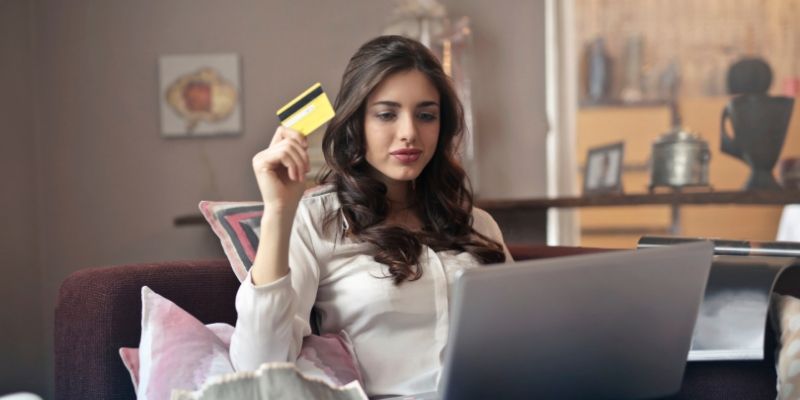 Cultural Preference
One of the biggest challenges service providers face is that payment cultures differ and payment markets around the world are at different levels of maturity.
In Europe, Spain, Switzerland and the UK are well advanced in terms of contactless payments. Austrians are also avid users of mobile payments, however, in Germany direct debit payments are extremely popular. In Africa, mobile payment users outnumber bank account holders, while the newly banked yet "tech-savvy" population of other developing markets, such as Brazil, India and China, are fuelling demand for innovative transaction methods. These cultural preferences mean it is paramount that merchants and retailers identify where their target customers are located and offer them the option to pay using their preferred payment type.
Fintech Future
With some 4,000 start-ups in the sector and investment tripling to US$12 million in 2014, payments are set to redefine not only retail, but also wholesale and corporate payments. The industry sees the start of a disruptive era, one that also offers opportunities for banks to re-enter the market. While banks have a reputation for being slow to innovate, they can benefit from the boom in financial technology (fintech) by buying start-ups and early-stage companies. One of the key reasons why consumers are flocking to tech companies' payment tools is that their solutions are widely seen as providing a better user experience than those of banks. Rupert Keeley, CEO of PayPal Europe, highlights that the firm's success is based on the fusion of technology and finance, allowing the payments giant to reinvent money for the digital age. Unlike banks, payment gateways today also offer merchants' plug-and-play solutions, including mobile payment tools. ONPEX founder Christoph Tutsch expects traditional banking to continue to merge with new payment methods. "We will also see the increasing presence of crypto-currencies."
Totally Cashless
Although no single method of payment has yet succeeded in combining the simplicity, security and dependability of hard currency for the majority of people, the payments industry is convinced that in a few years the payments landscape will look completely different. While it remains to be seen if and when a cashless society will become a reality, there is no doubt that mobile payments are the biggest disruption in the payments space since the introduction of credit and debit cards.
Related Content
giulia
New technologies must maintain high security standards, says Jens Bader, Chief Commercial Officer of Secure Trading, and identity services could be the next big thing in the fight against payment fraud.