Report: Revolutionising Payments
Media: Lufthansa Inflight Magazine
Publication Date: December, 2019
Secure Trading
Payments and Cybersecurity: Staying One Step Ahead
New technologies must maintain high security standards, says Jens Bader, Chief Commercial Officer of Secure Trading, and identity services could be the next big thing in the fight against payment fraud.
Secure Trading (ST) was founded in 1997. What have been the key milestones in the company's history, and what are your core markets?
ST has transformed itself from a payment gateway into an integrated payments powerhouse, combining our high- performance gateway with new card acquiring capabilities under our own acquiring licence. In 2014, we launched our acquiring service "Secure Trading Financial Services" licensed by the Malta Financial Services Authority, which acts as both an integrated and stand-alone acquiring solution for online merchants and other payment service providers. The rationale is simple: ST had the means and position to cover more aspects of the payment processing value chain, and our merchants can use these services without having to go through great changes on their side.
In terms of markets, we are actually a UK company, but over the last seven to eight years, many online businesses started to operate more internationally. This has resulted in a great number of our once UK-only businesses, taking us on a journey to support them with their payments requirements outside the UK. In conjunction with this, we have taken pro- active measures to widen our geographical footprint. Adding international and local payment options as part of our portfolio allows us to service individual markets, for instance the US, more effectively.
"The nature of new payment products like e-money and virtual currencies, as well as the increasingly international nature of our merchant's business, are creating new challenges that we are confident to face"

Jens Bader, Chief Commercial Officer of Secure Trading
The payment industry is fast evolving. What major developments have influenced the sector over the last few years?
Online payment processing has to an extent become a commodity, if we only look at the pure provisioning of the service. It is a very competitive market, driven by technology. The consolidation trend that we are witnessing in the payments market at the moment is the immediate result of a mature market around a service that is difficult to distinguish. Transaction business is a volume business. This means mergers and acquisitions play an important part in this market cycle to penetrate new segments and drive volumes.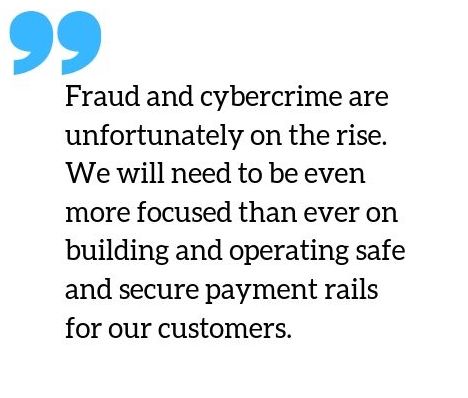 What would you highlight as Secure Trading's competitive edge?
What we believe distinguishes ST from many other payment service providers is our long-history and experience as a team and company, paired with the ancillary services that we provide to our merchants to deliver a more integrated and holistic experience. Our product and service strategy is a combination of in-house technology, best-of-class managed services and clever partnering with cutting-edge suppliers. A good example is our high-performance gateway. We have rock-solid and reliable core technology. Merchants can easily connect to our whole service portfolio, which comprises dozens of local acquiring services worldwide as well as our own in-house acquiring capabilities and local payment options.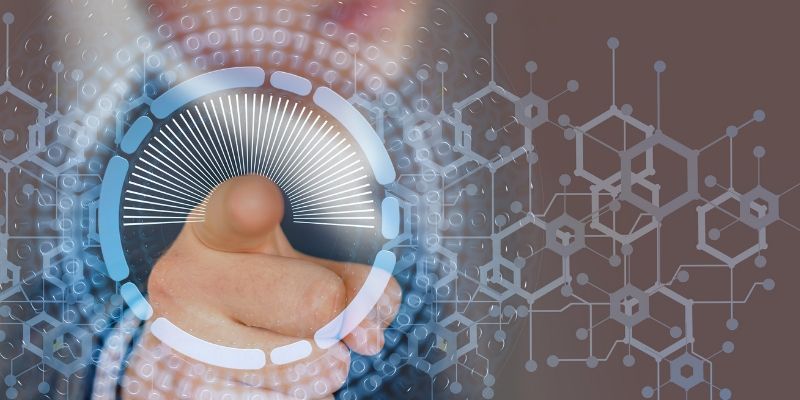 Security matters are crucial in the payment sector. Can you comment on the measures that you have implemented to fight and avoid fraud?
Secure Trading complies with all Card Scheme Security policies. That is the very minimum but far too little to control the many aspects of risk and fraud that are associated with card-not-present processing. We operate a number of risk management and fraud prevention tools to mitigate and manage risks. Whenever merchants source a wider range of payment options from ST, the fraud management aspect becomes more challenging.
Managing the fraud for one merchant across several payment options that we service requires a sophisticated approach and more than just conventional card screening and blocking. We have such solutions in place, which are also highly customisable. The nature of new payment products like e-money and virtual currencies, as well as the increasingly international nature of our merchant's business, are creating new challenges that we are confident to face.
You also cater to so-called high-risk industries such as gaming. What does this mean for your company?
Within any merchant industry that we support, we build general risk profiles that help us understand the specific nature of the risks and challenges. One could argue that any online transaction carries an increased risk compared to a transaction in a face- to-face environment. However, some merchant categories or industries have a particularly demanding risk profile.
I would not consider online gaming a high-risk industry today, even though it might still be by definition of the card schemes. Over the years, gaming has become such a well managed and predominantly regulated and controlled activity that the risk of processing for gaming operators has been reduced to normal risk levels. The travel industry, for instance, is much more prone to credit card fraud.
ST has a firm position on compliance and risk management. We do engage with high-risk merchants, but only on a very selective basis. Once we feel comfortable that we understand the individual risk nature and feel that we, as an organisation with extensive resources and expertise, are capable to manage and control such risks, only then do we engage with such businesses. As an acquiring institution, we have to meet and manage our business within the rules and policies given to us under our acquiring licence. Attracting high- risk business is not our objective, and the markets we work in are all well controlled low-to-medium risk markets.
A strong technology backbone is a must for any payment gateway. Can you describe ST's investment in technology?
The importance of the reliability of the underlying technology is obvious. Our gateway was built in 1997. Since then, it has gone through a number of iterations with new technology and functionality being added. One important aspect that is especially valid for a service provider like ST is that we do not only demonstrate absolute reliability from a technology point of view, but also from an organisational level. We are a service business, and therefore we are in constant contact with the merchants that we service. To be efficient and supportive, ST invests quite significantly in internal processes and education of staff.
What are the key challenges facing your industry at the moment, and how is your company attempting to tackle them?
I touched on it before. Technology is a huge driver in the payments industry. Understanding and capitalising on such technologies will be important to maintain a leading position in the payments market. The market itself is currently characterised by consolidation. This offers certain opportunities as the market forces are reshaping. Fraud and cybercrime are unfortunately on the rise. We will need to be even more focused than ever on building and operating safe and secure payment rails for our customers. Our expertise in cybersecurity services puts Secure Trading in a unique position to work with large and sensitive organisations. Unlike many other payment providers, ST has diversified early through the acquisition of leading cyber- security companies. Identity services is another big topic we will be discussing as an industry and internally in the years to come. We all want to know who we deal with, and establishing and validating people's identity in transactional processes is for obvious reasons not a choice but an obligation.
giulia
The prepaid market is one of the world's fastest growing non-cash payment methods as more and more businesses discover prepaid products for payroll and promotion.